7
Saturday 26th August 2017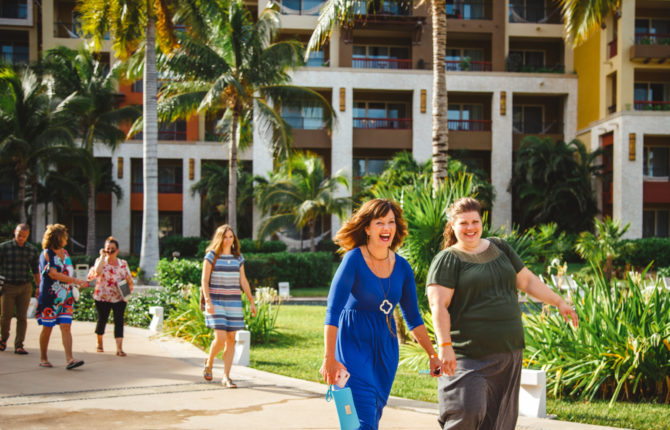 I was an agnostic for years. I had this sense that there was a God, but I couldn't wrap my mind around whether any of the stuff I read in the Bible was actually true. I wasn't an unbeliever; I was more like a "wanna-believer," because I truly did WANT to believe that ...
Read More
57
Tuesday 1st March 2016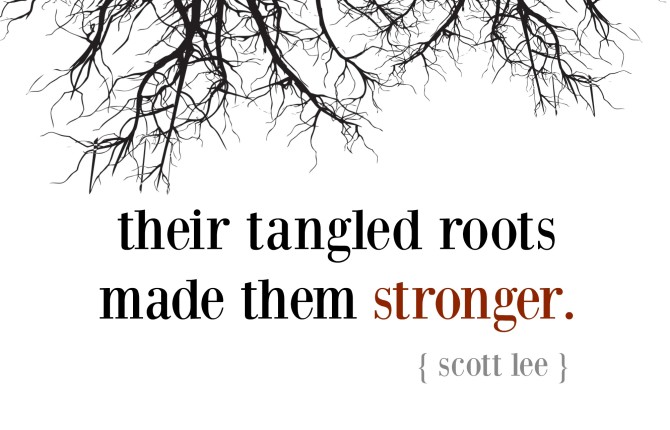 The Tale of Two Trees By Scott Lee I am a farmer's son, now a farmer. I'm a fisherman, a hunter, and a guy who loves the Great Outdoors. I grew up loving nature, and I have always enjoyed being outside. So, it's no surprise that God sometimes uses nature to speak to me. ...
Read More
1
Monday 16th November 2015
We had no way of knowing that the storms were coming. It was the '80s, and there was no such thing as "weather-radar apps" or iPhones. My oldest sister and I were in a remote area of Canada, on a fishing trip with Dad. When we set out on the water that morning, the skies […]
Read More
40
Tuesday 24th March 2015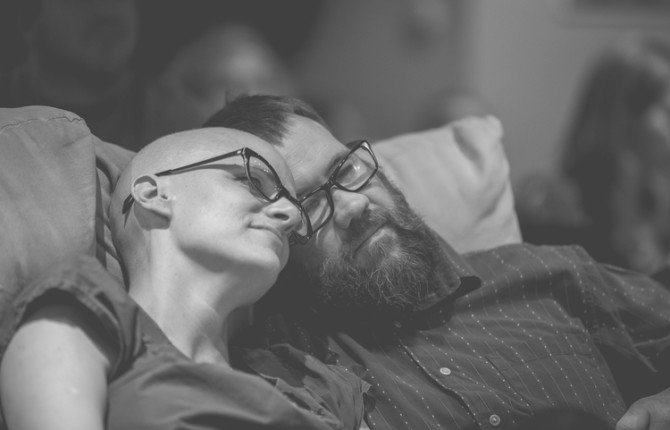 In the end, each of us is a story. And hers read like a prequel — the back-story to the real story that was already written for her, before time began. Maybe you've read her story by now, the story of Kara Tippetts, who taught us all how to live well and die well. She lived the […]
Read More
0
Monday 15th September 2014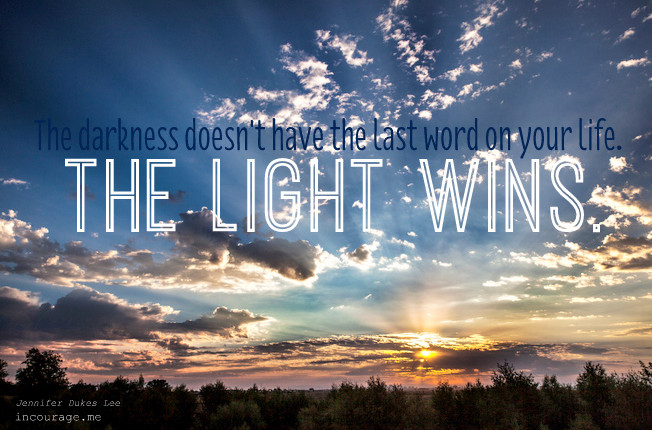 You are in the middle of your story, and yeah, it might look dim today. But—spoiler alert—the Light wins. No matter what the headline says. No matter what the MRI says. No matter what it says on your credit-card statement, your report card, your overworked calendar, or your latest rejection ...
Read More
14
Tuesday 29th July 2014
Dear Daughters, So let's start with the startlingly obvious: You are loved fiercely. That's where it all begins and ends — and begins again. With love. I want paint that truth on your hearts and under your eyelids so you never forget. In a world where people are unfriended with the click ...
Read More
15
Tuesday 24th June 2014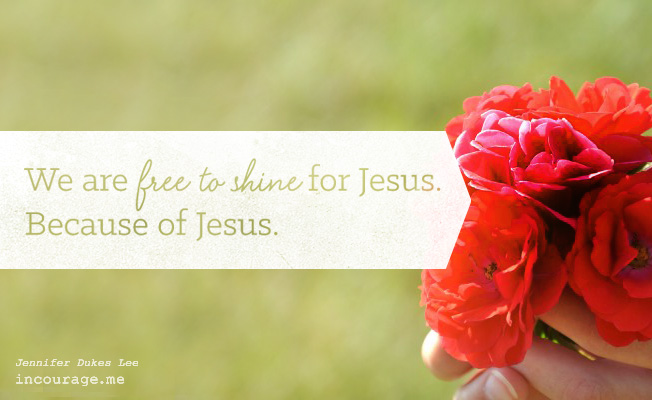 It can take a long time for a woman to figure out how to take a compliment. You might go a whole lifetime thinking it's plain wrong to say "thank you" when someone says you make the best pie crust, smile the sweetest smile, pen the loveliest little poems. Your mama taught you to say […]
Read More
8
Sunday 25th May 2014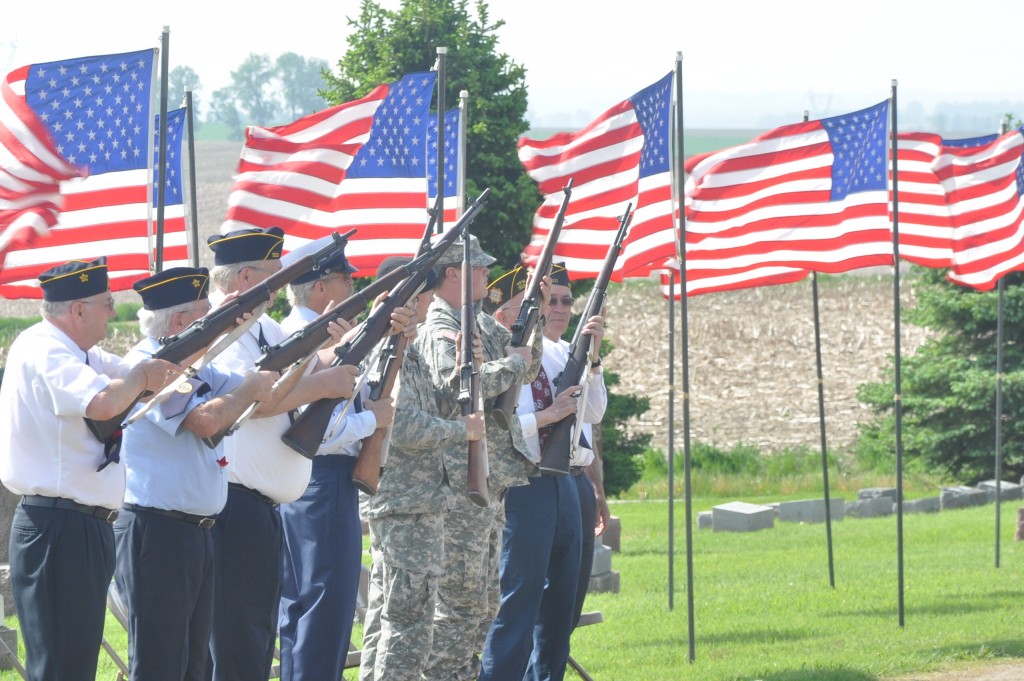 Not all of the superheroes wear capes and masks. I know. Because I've watched them when they show up at cemeteries on Memorial Day, standing over top of the graves of old friends. Some of them have gray hair. And dentures. They are wearing polyester pants, button-up white shirts and navy-blue ...
Read More
13
Thursday 24th April 2014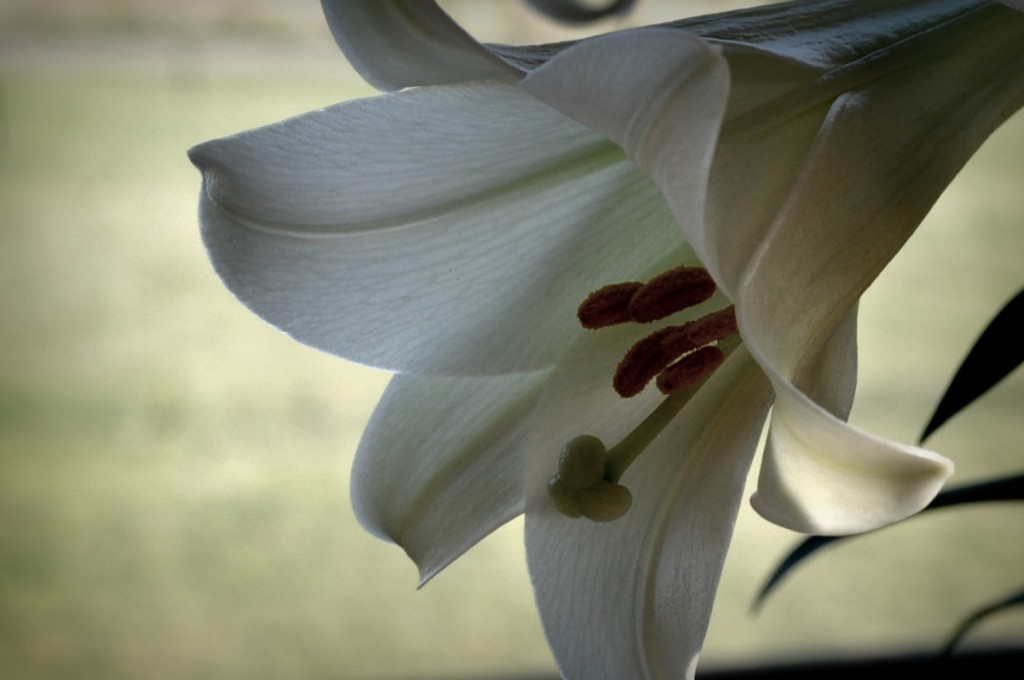 Easter came, and the sun surprised us all.  The skylight of spring made our pasty skin warm for the first time in what felt like forever. It's been a long, hard winter in Iowa. And then suddenly, Monday came. The sun hid under the clouds. The winds slammed hard against the hopeful trees, ...
Read More
60
Tuesday 22nd April 2014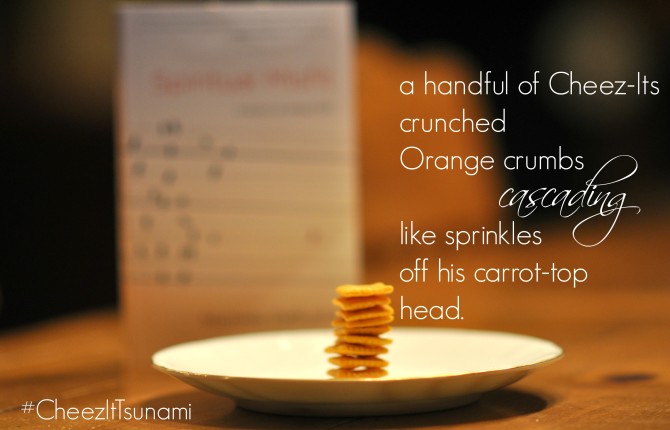 What Cheez-Its can Teach You About Grace By Michelle DeRusha Of all the theological concepts I learned about on my journey to faith, grace was the one that gave me the most trouble. I simply didn't get it; I couldn't comprehend it. I didn't hear much about grace in my childhood church. In fact, ...
Read More