30
Tuesday 1st November 2016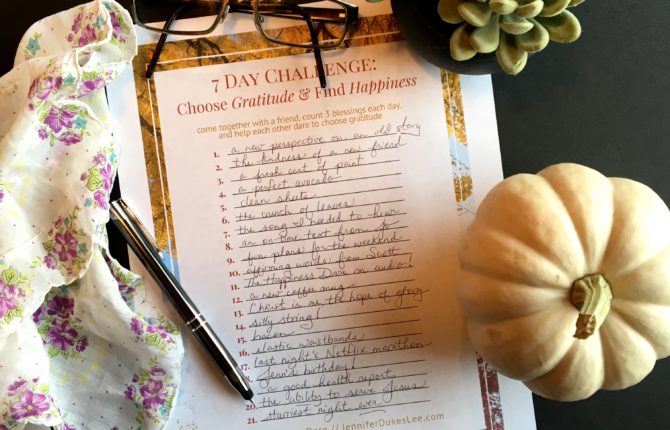 The other day, I was on the verge of having another anxiety attack — the same kind that I wrote about in my book The Happiness Dare. I could feel it coming on — an overwhelming sense of heart-pounding panic, difficulty breathing, dizziness. There wasn't any one thing that set ...
Read More
29
Friday 22nd January 2016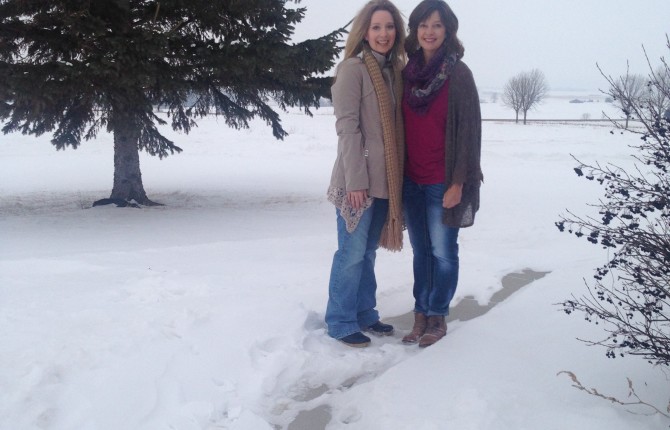 This is what happened on a common day in January. Except that it wasn't common at all. I woke to my big yard, hibernating under a duvet of snow that looked like it had been studded with diamonds. I would not have noticed it that morning. At least I don't think so. But my friend Christin ...
Read More
38
Wednesday 20th August 2014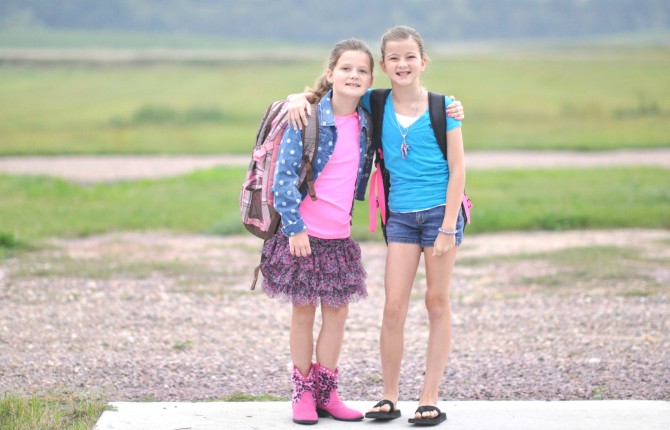 The girls' bedrooms are dark now, and it's hard saying whether they've actually fallen asleep. They are jittery with excitement. Tomorrow's the first day of school here. Just now, their overstuffed backpacks are leaning against the back door, and I marvel at the fact ...
Read More
51
Friday 22nd February 2013
So I admit, I did stop right smack-dab in the middle of the highway. I did, in fact, first check the rear-view mirror for traffic on this little section of Iowa highway. Then, I pressed the brakes, grabbed the camera from the passenger seat and snapped a quick photo through my car window. The ...
Read More
12
Friday 25th November 2011
Dear Jesus, On this — the week of offering deep thanks over steaming bowls and heaping platters and tables dressed in earthen hues — how can I properly thank You? I know that as thankful as I think I am, I'm not even close to giving proper thanks for the gifts, seen and ...
Read More
10
Friday 26th November 2010
Some people say, "Never look back." But as I drift downstream, meandering water-currents of life, every once in a while I get the urge to turn my canoe around. Because I like to see where I've been, to remember what waters we've passed through. With a hindsight view, I ...
Read More
20
Thursday 26th November 2009
It's Thanksgiving Day, and the corn still stands in fields. My favorite farmer hopes to glean the rest by December, before the snow flies. And when fear rises in me, I'm reminded:I'm not the first Lee woman to look through the kitchen window to watch a Lee man working acres ...
Read More
21
Monday 14th September 2009
Sunday morning, and the sky was still black — save for the jewelry of lights on skyscrapers. I twisted through city streets, and headed north on Interstate 29. I had three hours to make it home. I could worship God here, in the city, but felt the pull toward home. I wanted a front-row ...
Read More
16
Monday 6th July 2009
"My heart bursts its banks,spilling beauty and goodness.I pour it out in a poem to the King,shaping the river into words."— Ps. 45:1 (The Message) This is my heart,bursting its banks this weekend. We play dress-up, finding bits of history to wear on our backs. A Southern ...
Read More
9
Monday 27th April 2009
The bucket can hardly contain them all. I held the bucket up, so Scott could see inside. How many? I asked my husband. Three-hundred? Four-hundred? More, he said. Maybe 500, he guessed. The bucket holds an unruly pile of colorful sticks: Twistables, RoseArt and old-fashioned Crayola crayons. ...
Read More