0
Sunday 11th December 2016
Do you ever have one of those moments where, technically, you CAN do what you want to do. But then the Knower inside of you says, "Wait up, girlfriend. You're gonna regret this." Yep, me too. I'm telling about it over at (in)courage. Join me there by clicking here! 
Read More
13
Monday 7th November 2016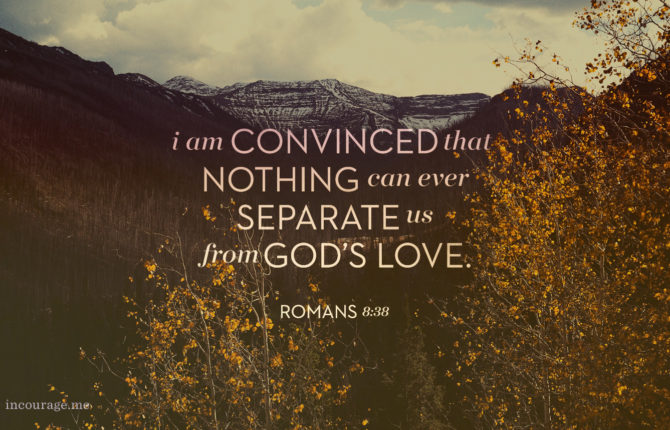 It was 11:58 p.m. on December 31, 1999. Most people I knew were just minutes away from "partying like it was 1999." It was New Year's Eve, baby. And it was a big one. Meanwhile, I sat at my work desk on full alert, eyes glued to my computer screen. I sat in a newsroom […]
Read More
2
Thursday 15th September 2016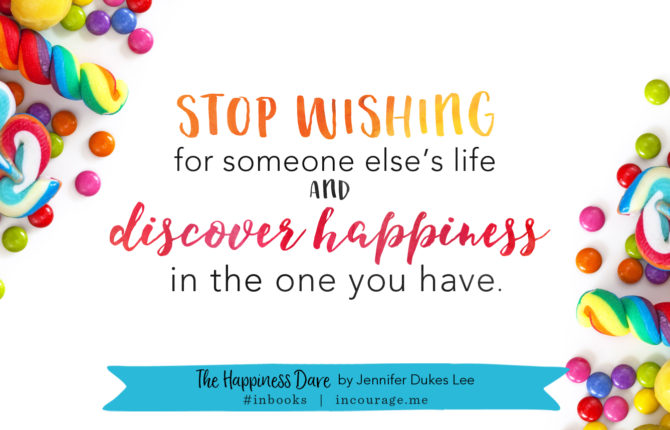 I am always amazed at the tremendous amount of feedback I get whenever I write about being "weird." I am beginning to think this is why: people need permission to be their truest, fullest selves. Maybe the world has tried to beat the "weird" out of all of us. Well, ...
Read More
15
Tuesday 9th August 2016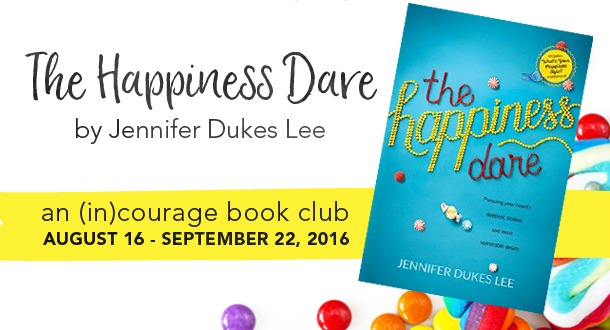 When I took the Happiness Dare, I didn't take it alone. This dare has always been an invitation to all of us. It is an invitation into a rebellious hunt that will lead us to a soul cache. I believe the Holy Spirit is saying to each of us, "Pay attention. Savor the life God has […]
Read More
25
Tuesday 26th July 2016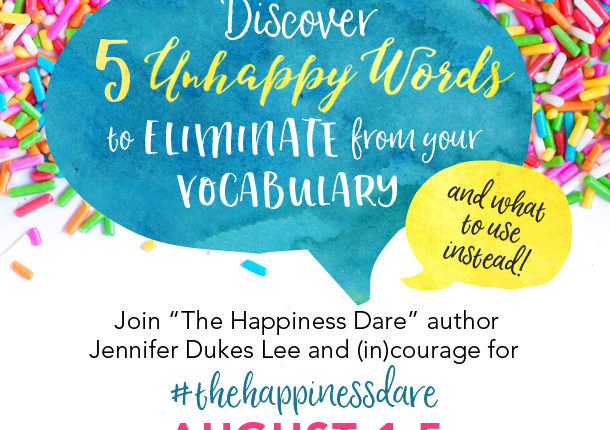 When I took my dare toward happiness, I discovered that there are certain words that happy people simply avoid. Those words steal so much happiness in the world. So I have partnered with (in)courage to identify those words and replace them with words that spread happiness and wholeness. Sign up ...
Read More
2
Monday 25th July 2016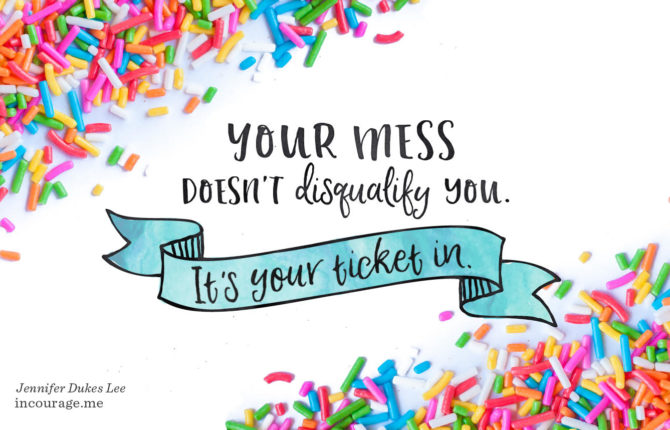 So, I've been having this dream. And in the dream, there's a long table stretching out under an open sky. The heavens are coated with stars, so many stars that we don't need to light the ivory tapers that someone twisted into those crystal holders. The table is covered in a white cloth that ...
Read More
9
Tuesday 21st June 2016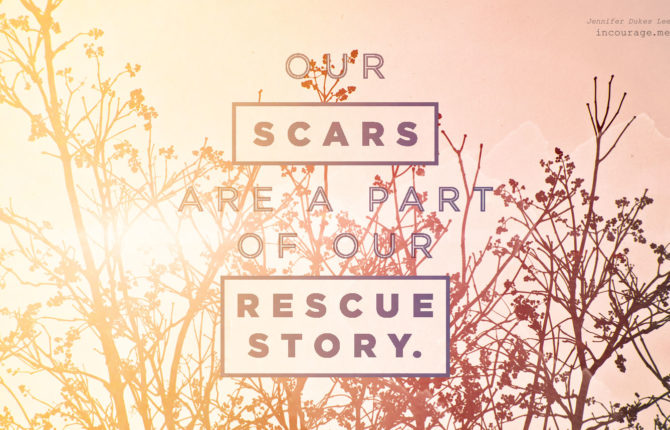 I have a scar on my left leg, an accidental souvenir from a head-on car collision in 2009. After the accident, the insurance company offered to pay for plastic surgery, but I declined. I wanted to keep my scar. Here's why: I needed to remember what I'd been saved from. The scar was a part of ...
Read More
0
Thursday 19th May 2016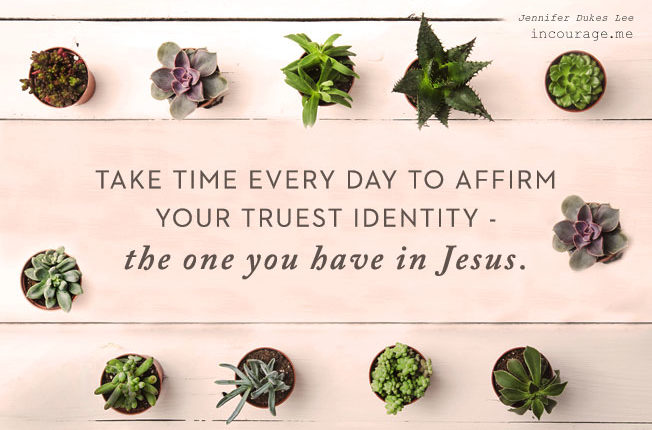 Do you ever feel guilty for saying no? Do you fear that you'll miss out, or let someone down if you don't give them your yes? I am over at (in)courage today with six guiding principles to help you say "no." Sometimes courage sounds like a "yes." But sometimes it sounds ...
Read More
0
Sunday 17th April 2016
"She is clothed with strength and dignity, and she laughs with no fear of the future" (Proverbs 31:25). So here's the thing about those verses. I know that they are truth, because they are Scripture. But I don't always feel strong or dignified. I am not naturally brave. ...
Read More
17
Tuesday 12th January 2016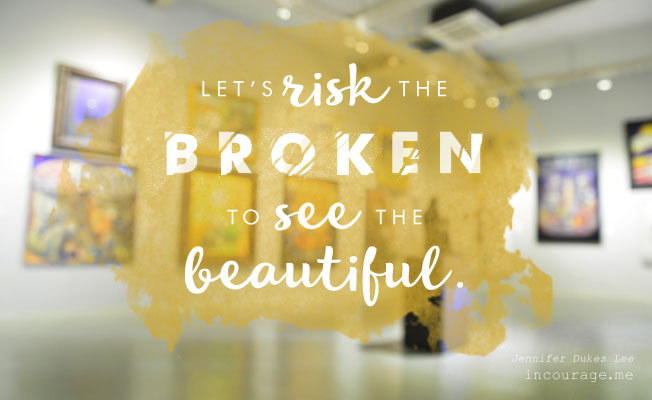 I don't know about you, but all of the best things in my life have had fear as a steady companion. I've been terrified to apply for jobs, to join exercise classes, to write books, to have hard conversations. I've been terrified of childbirth. Of falling in love. There are always good reasons ...
Read More