23
Tuesday 27th September 2016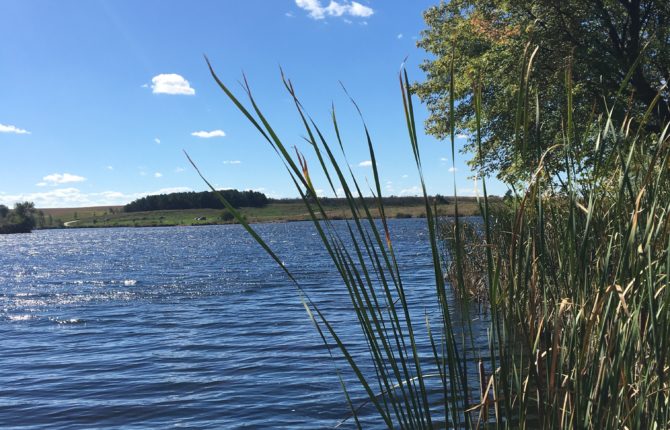 I was 15, and absolutely terrified of dying. It didn't matter that I was in perfect health. I didn't matter that I attended a church where salvation was assured. Because when the bedroom lights went out at night, the pastor's promises felt like parroted phrases. My mind ...
Read More
9
Monday 8th August 2016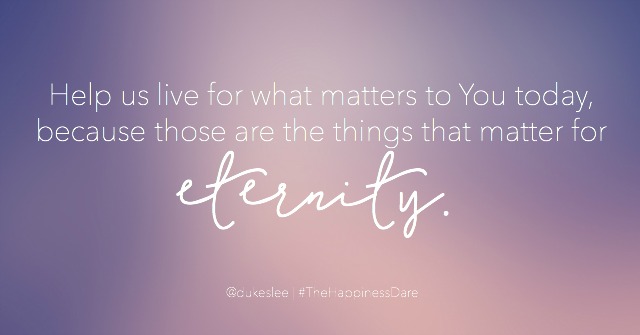 Dear God, I'm thinking about heaven today. I don't do that like I used to, do I? I don't think about heaven like I did when I first believed. Maybe it's because I get so caught up with what went wrong yesterday, and so worried about what might go wrong tomorrow. I get so preoccupied that I ...
Read More
1
Thursday 15th October 2015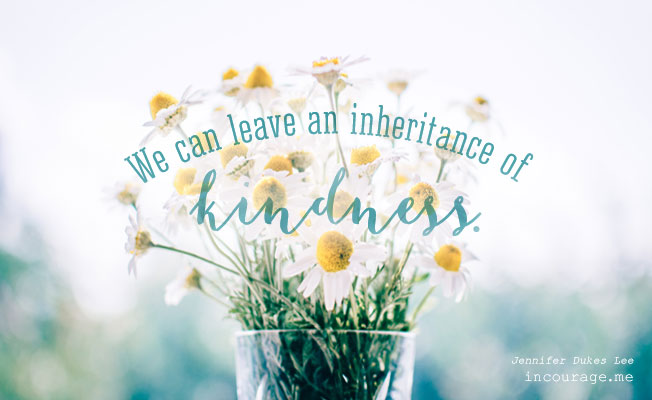 The words popped into my inbox at precisely the right time: "Jennifer, I'm writing to let you know that God delights in you." The note came from Dave. He was a pastor who lived about a half-hour from our farm. Over the years, he had become a dear friend to my husband and me. Dave […]
Read More
75
Tuesday 29th September 2015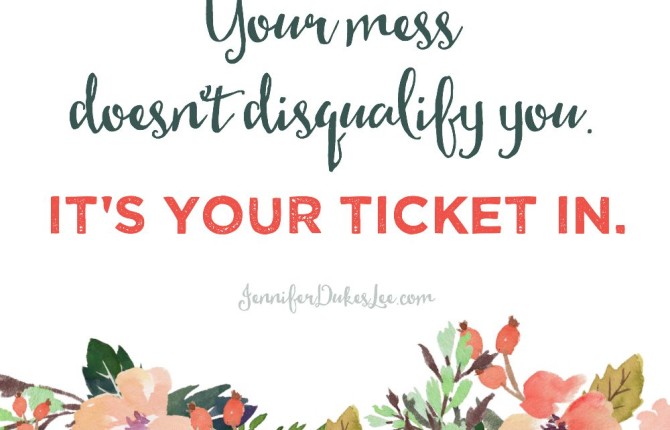 So, I've been having this dream. And in the dream, there's a long table stretching out under an open sky. The heavens are coated with stars, so many that we don't need to light the ivory tapers that someone twisted into those crystal holders. The table is covered in a white cloth that blows in ...
Read More
40
Tuesday 24th March 2015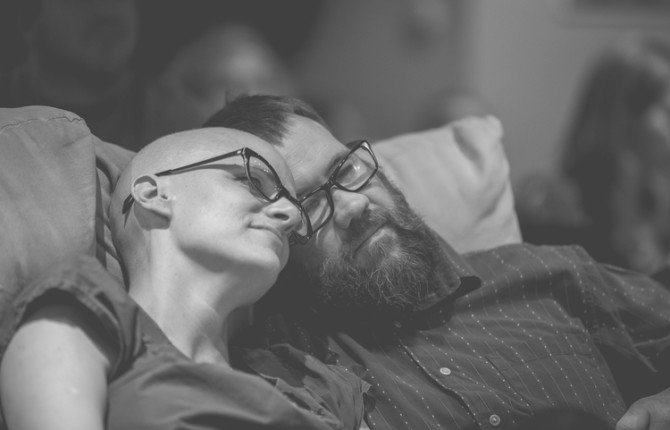 In the end, each of us is a story. And hers read like a prequel — the back-story to the real story that was already written for her, before time began. Maybe you've read her story by now, the story of Kara Tippetts, who taught us all how to live well and die well. She lived the […]
Read More
34
Monday 4th November 2013
It was All Saints Day on Sunday, the day we pause to remember our church's dearly departed. A hush fell over our small sanctuary. Art Stensland cranked open the stained-glass window at the back, so we could hear the church bell ringing like a clarion over the dew-covered fields. We folded ...
Read More
46
Saturday 5th January 2013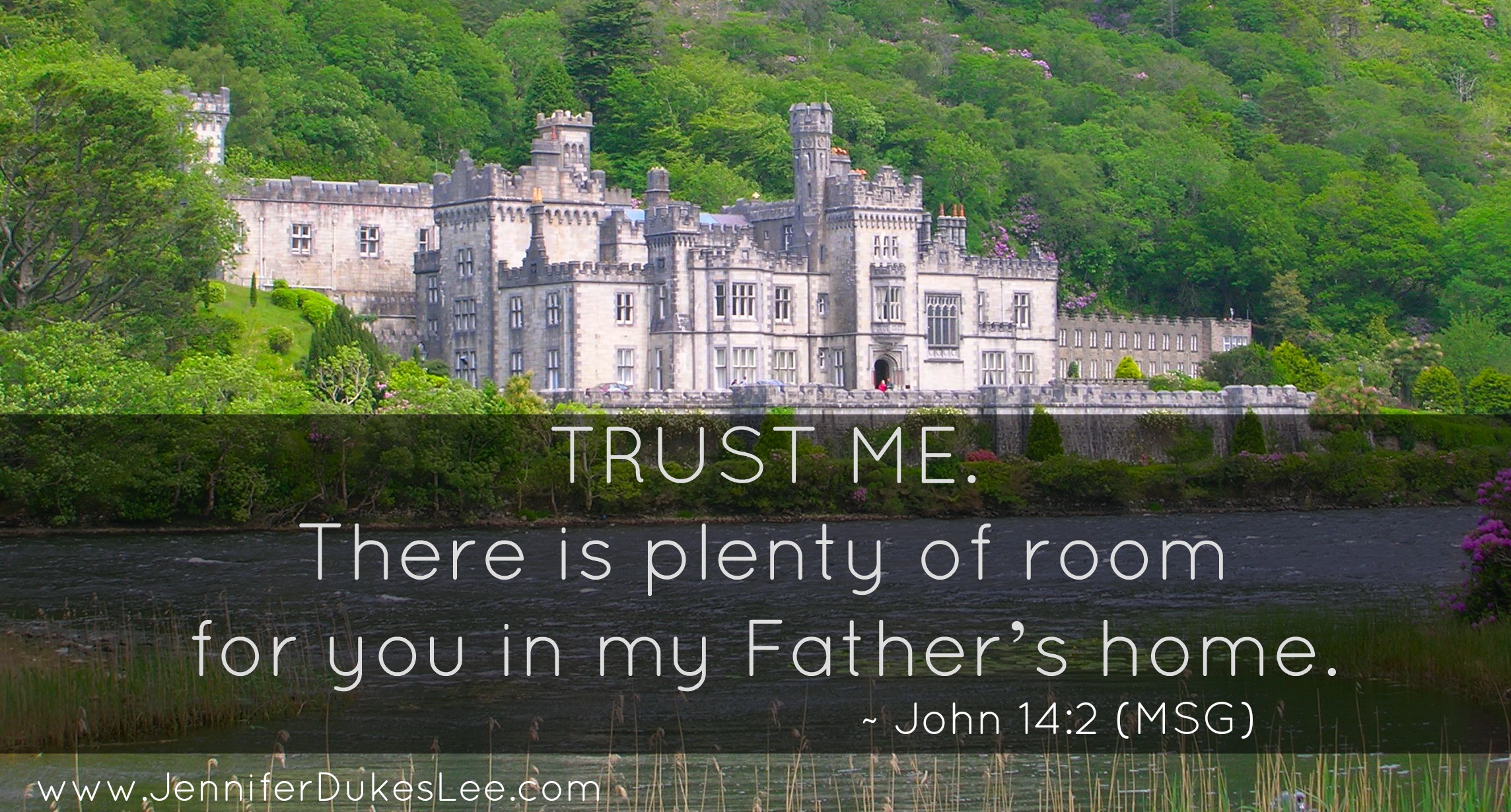 Eat your heart out, Downton Abbey: I am smitten by the PBS program, Downton Abbey. Season Three begins Sunday night. But I am even more smitten with the fact that one day, I get to live in an Abbey above all Abbeys, with the King above all Kings. And everyone will have a […]
Read More
5
Friday 22nd June 2012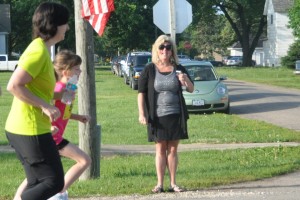 Every time this snapshot appears on the computer's slideshow, I can't help but think of Heaven. My daughter and I were running in a 5K in my hometown, Marathon, Iowa. And in this shot, we are only a few steps away from the finish line. We are weary, but smiling, because we are ...
Read More
29
Friday 20th January 2012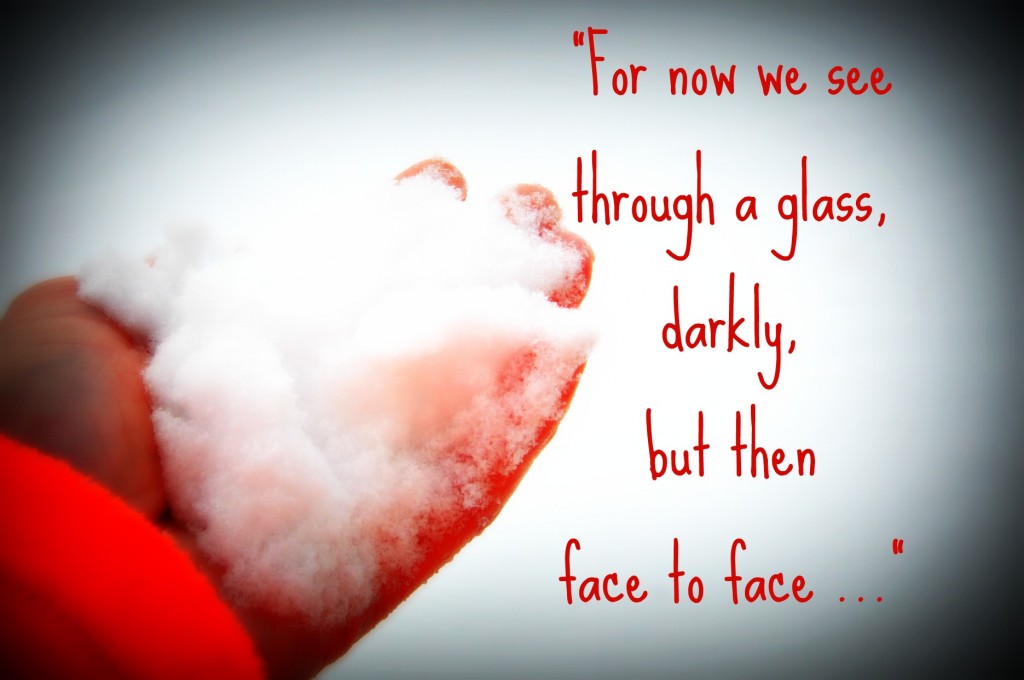 My one-way ticket tells me where I'm going, and I've got an internal GPS to help me get there. But it all looks so fuzzy up ahead. And where is Heaven anyway? Maybe the Good Lord knows my heart couldn't handle it if He showed it all at once. So he gives us enchanting ...
Read More
57
Wednesday 4th January 2012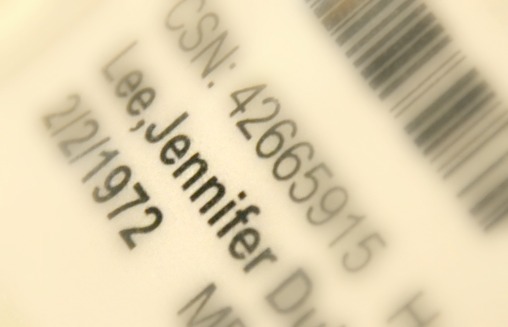 I sit alone in my car, in a parking stall outside the farm-supply store. I will find out the doctor's answer in 30 minutes. I lean my head back, close my eyes and ask the question out loud: "Lord, what am I supposed to learn from this? What's the take-away here?" I ...
Read More