55
Tuesday 23rd May 2017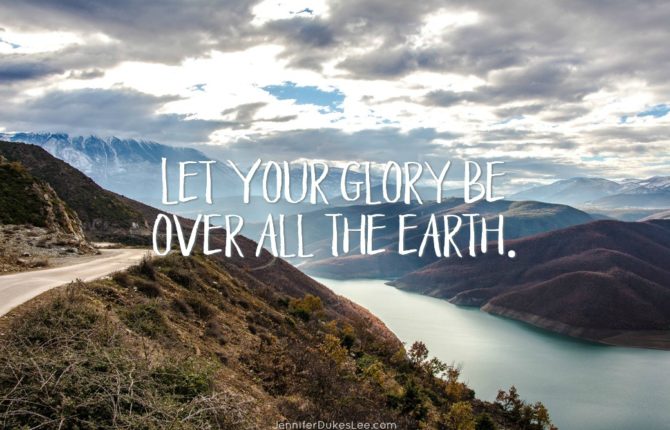 Dear God, The sun came out for the first time in days, and to me, it looked as if You poured a layer of gold atop everything. I stood for a moment on the back deck, face tipped toward the sky. I closed my eyes and felt the gentle weight of heaven-shine. In a moment […]
Read More
12
Friday 16th May 2014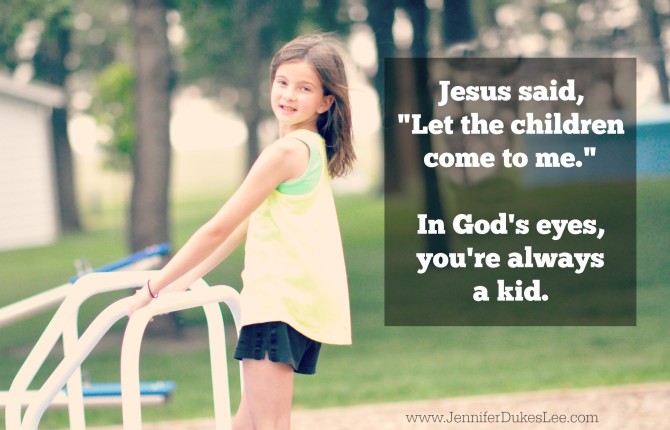 1 – Jesus says let the children come to me. In God's eyes, you're always a kid. 2 – When God is enough for you, you will always have enough. God is your significance. 3 – The greatest lives are marked with love, not trophies. Love people. 4 – Your Savior is a tireless ...
Read More
40
Tuesday 15th April 2014
Cultivating an Eye for Life's Mercies No doubt my neighbors think I'm quirky. With a basket – that holds two cameras, an extra lens or two, and a towel or blanket to sit on – in one hand and a bottle of water or Gatorade in the other, I wander the same five acres on […]
Read More
57
Monday 27th January 2014
It was just after dawn on Sunday morning. I was washing raspberries at the kitchen sink, and thinking ahead to Monday. My friend Paula had spent the weekend with us, and when she came into the kitchen, she startled me with her gasp. "Jennifer!" she cried out. "Look. Look ...
Read More
10
Friday 22nd November 2013
Life will preach you a lesson, if you let it. And I don't mean the kind of pulpit-pounding preachin' that makes you see the cracks and the holes in who you are. But the kind of heart-pounding preachin' that makes you see how the cracks are being filled. Present tense. This is what God is […]
Read More
5
Saturday 12th October 2013
Every wagon, whether half-full or half-empty, every sky, whether smiling or angry, and every amber wave of grain … is cupped in the hands of a trustworthy God, who will carry us toward a completed joy. What are you harvesting in this season? Tell me what's in your wagon. ...
Read More
18
Friday 5th July 2013
It's all so beautiful, and it's all right here for us to behold, a world wrapped in love. The created world is crammed with God's love-notes and His burning bushes: the changing seasons, the moving of tides, the mid-summer  rain, and more. Belly buttons. The tight fist of a ...
Read More
17
Friday 5th April 2013
I left my inner artist back in the junior high art room, but thanks-be-to-God, I've never lost my ability to draw a mean stick figure. Exhibit A: Exhibit B:  See? Utter brilliance, eh? 🙂 But one night this week, we were asking ourselves to stretch a bit more than stick-figuring. Yeah, ...
Read More
17
Monday 25th February 2013
We woke up to lace in our trees, doilies on the grass, a crystal coverlet pulled up under the chin of our world. Every inch glistened and sang. So the girls ran for the boots and hats. And I ran for the camera. In the created world, there's no such thing as "just." No such thing […]
Read More
7
Friday 11th January 2013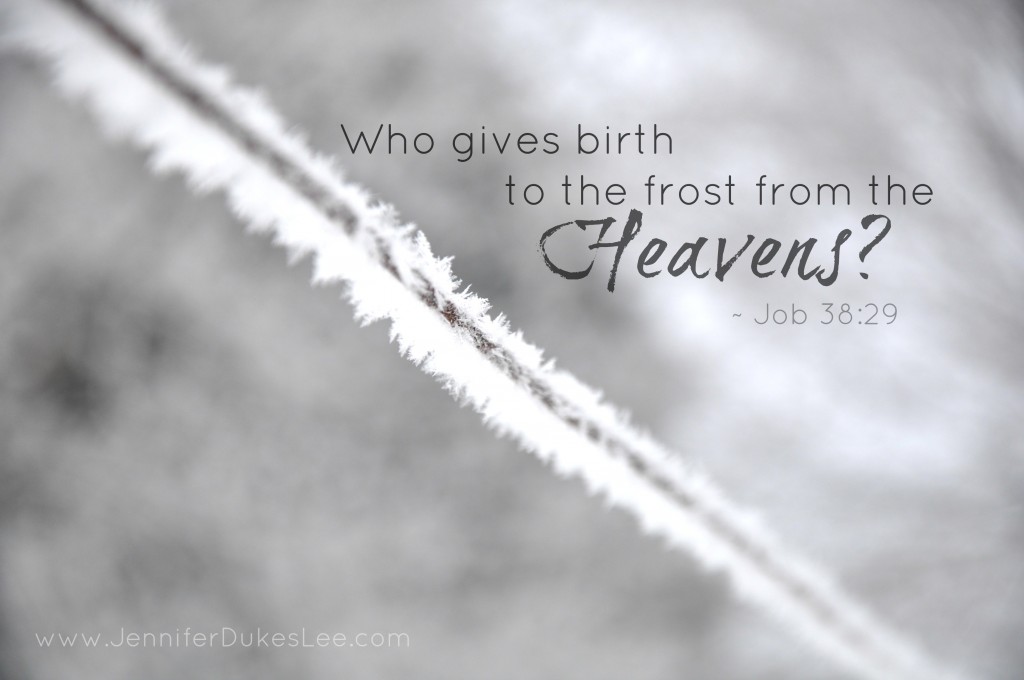 Happy weekend friends. God's Got This. God's Got You. He made frost after all. If He cares about FROST — and about taking the time to make it so exquisitely beautiful — I really believe He's got something beautiful in mind for us, too.
Read More