52
Thursday 4th June 2015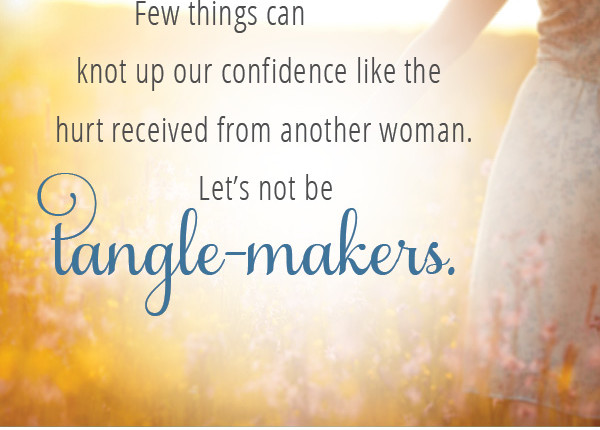 When Friendship Tangles our Heart By Carey Scott Weeks had gone by and she still hadn't called. An argument years earlier changed our friendship, moving it from familiar to strained with one unforeseen moment. We rarely disagreed, but this one shook the foundation. Our relationship hasn't been ...
Read More
36
Monday 27th April 2015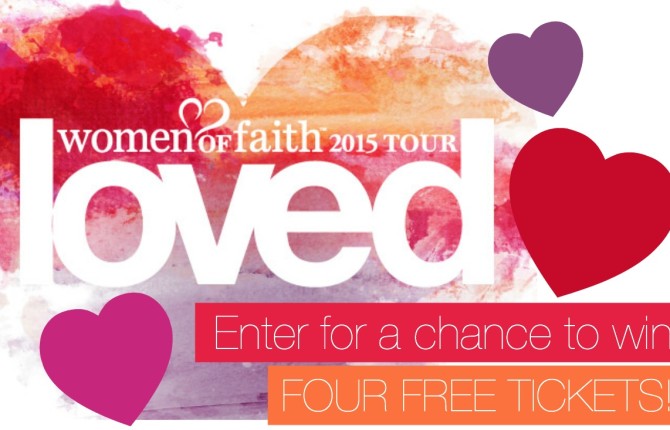 Invisible. That's how I felt twelve years ago when we moved back to my husband's family farm. I wanted friends, so I joined a Bible study, an exercise class, and a stay-at-home moms' group that met twice a month. Yeah, everyone was nice. But guess how many of them wanted to be ...
Read More
53
Tuesday 14th April 2015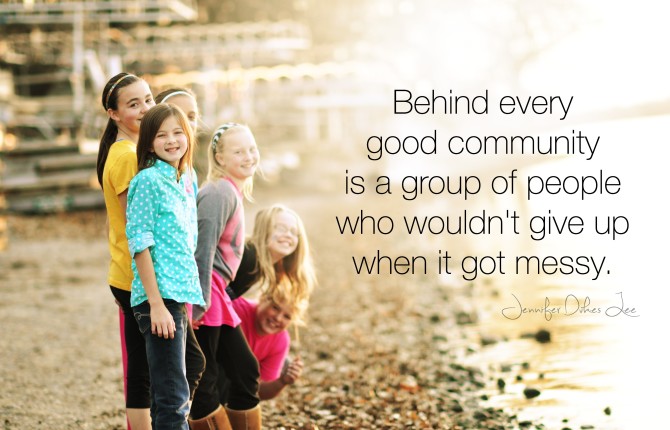 The phone rang. My friend's last name flashed across the caller ID. When a friend dials that late, you know it's probably a distress call. "Hello?" I whispered into the phone from the darkened living room. "You OK?" The wobble in her voice betrayed her tear-soaked distress. But I didn't know ...
Read More
2
Saturday 11th April 2015
As a teenager, I logged many hours babysitting kids in our tiny Iowa farming community. Early on in my babysitting "career," my mom gave me a piece of advice that I've not forgotten. Mom told me that after I put the children to bed, I ought to go the extra mile by washing dishes, putting […]
Read More
70
Monday 2nd March 2015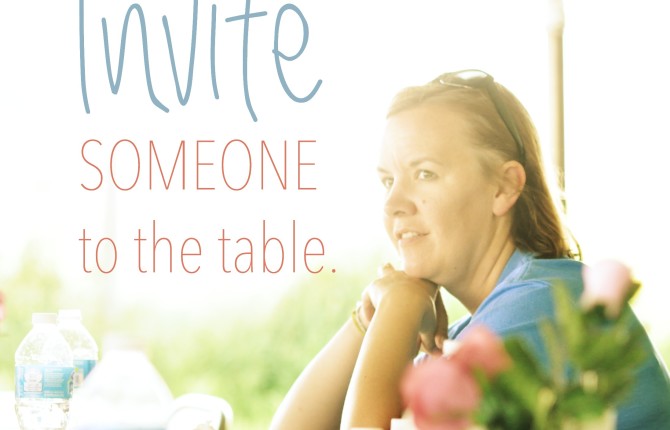 I spent the past weekend with about a hundred Jesus-sisters at a retreat center a few miles south of our farm. We call it The Hill. For three days we hang out in a retreat center, set among the trees. We drive up there — up from our valleys — seeking to set our hinds' feet on ...
Read More
0
Monday 23rd February 2015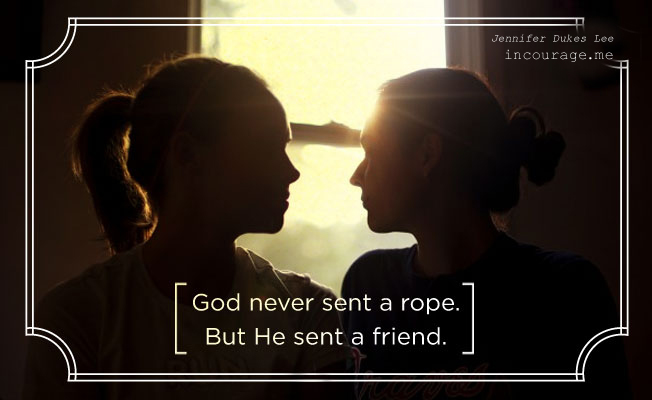 Have you ever been stuck in a pit so deep that you didn't think you'd ever get out? I was stuck in a hole for 15 years. My hole was the shape of doubt. I didn't believe the story of Jesus' death and resurrection. I was afraid that the whole Bible was a sham. But I […]
Read More
8
Thursday 12th February 2015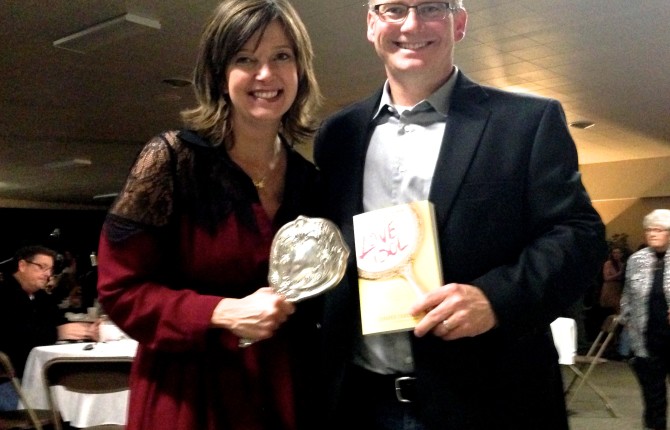 Hey friends, I wish I could reach through the screen to hug you. I know you are there, on the other side of this screen, and I imagine your faces every time I sit here to write to you. Over the years, through blogging, I've discovered this: "I'm not the only one." ...
Read More
25
Tuesday 27th January 2015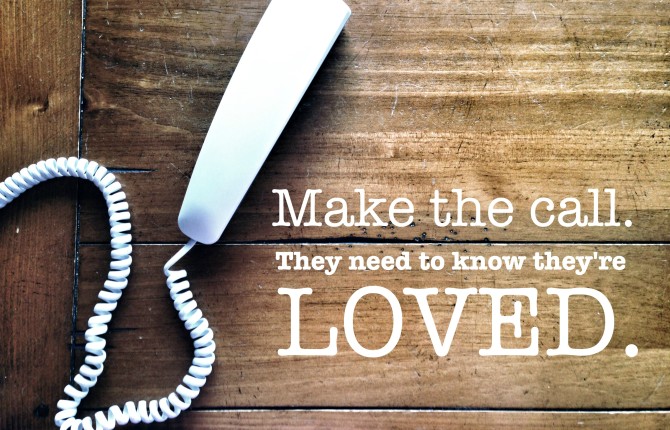 Doris was our pastor's wife in the early '80s. When I called her house — often looking for my mom — it was from our old rotary phone in the kitchen. It was the kind of phone with a twirly cord that could stretch the length of a room. She didn't know who was ...
Read More
4
Friday 9th January 2015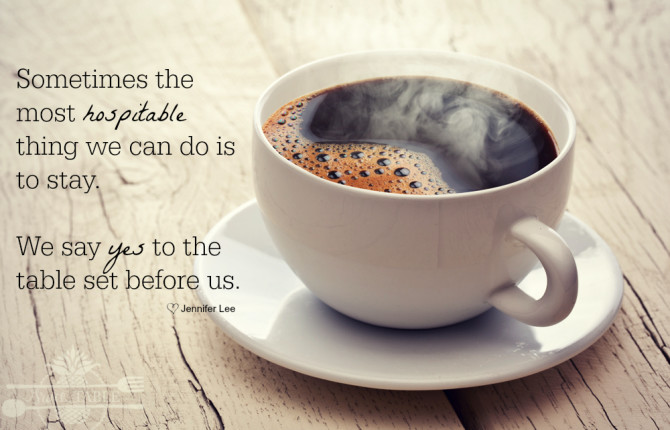 Do you consider yourself a hospitable person? Does hospitality overwhelm you? We're taking the guess-work and fear out of hospitality over at the Grace Table website today. I'm sharing four ways to bring better hospitality into your life. (I learned them from my 90-year-old friends, ...
Read More
28
Tuesday 18th November 2014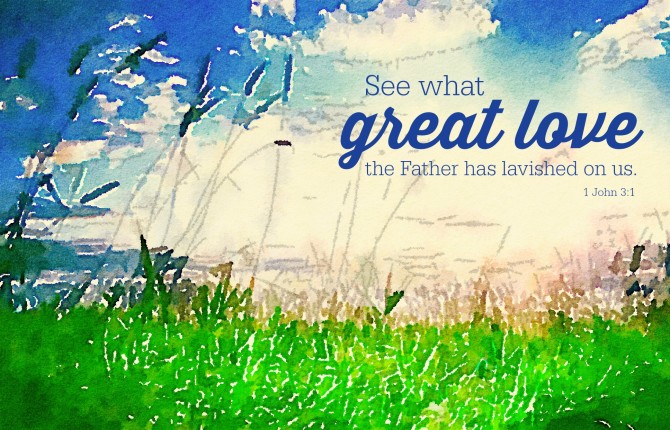 I'm driving down the highway to a friend's house. I'm due at her house at 3:30. We have a later-afternoon shopping trip planned, and I've been looking forward to this all day. I'm not a woman who's into the "retail therapy" thing, but what I am into is this: quality ...
Read More