1
Thursday 19th October 2017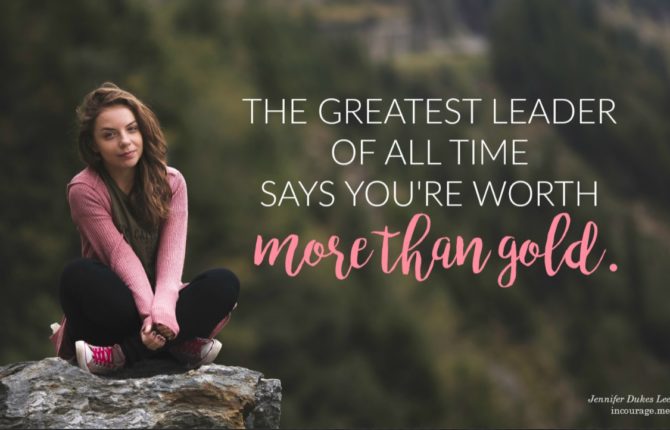 When I was a girl, there was a boy in my school who had made himself locally famous for being a bully. Looking back, he reminded me of Biff from Back to the Future. Do you remember him, always tormenting the McFlys? There is nothing quite so infuriating as mean kids who try to build […]
Read More
34
Tuesday 10th October 2017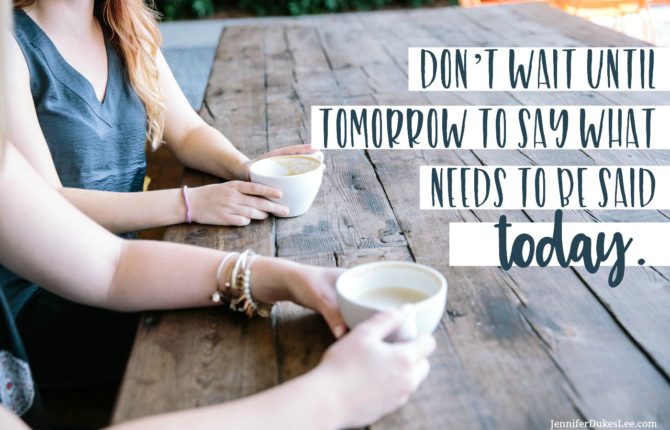 For the last few days, our little country church did what we do best. We rallied around our grieving brothers and sisters. The visitation and funeral were held under our steeple, and it was our great privilege to set up chairs, bring food, wash dishes, play music, offer hugs, clear tables, set ...
Read More
14
Tuesday 29th August 2017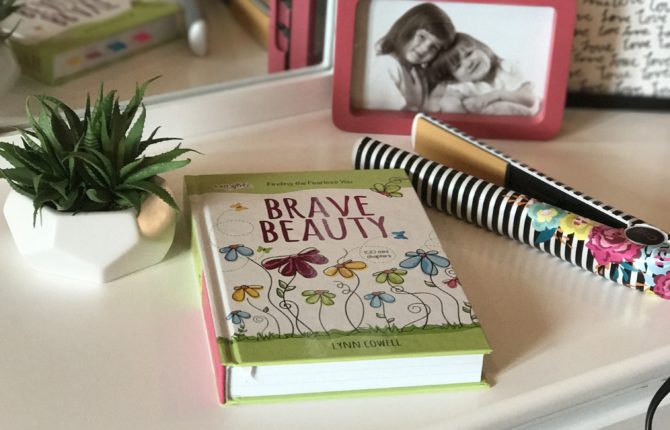 Parenting girls is NO JOKE. As a mom of two girls, I have struggled to find good, Biblical, non-cheesy resources to help them find their confidence in God. Lynn Cowell to the rescue! Her brand new book, Brave Beauty, is the book we need. I'm so happy that Lynn is on the blog today, ...
Read More
36
Monday 10th July 2017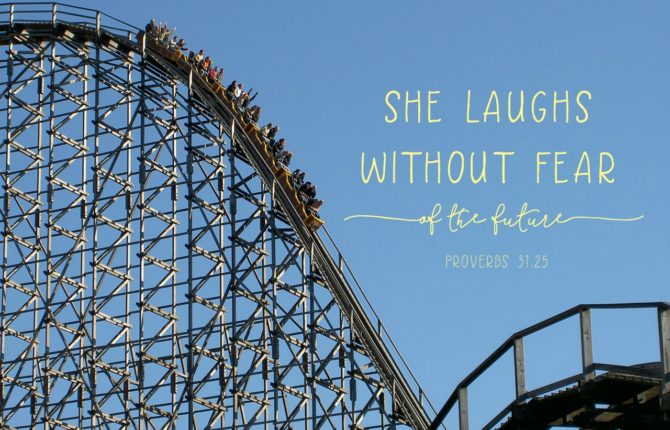 Our family visited an amusement park every summer when I was growing up. My favorite ride: a rollercoaster called the Tornado. Ironically, it was also the ride I dreaded the most. When I stood in line with my dad, I lived in the tension of wanting to get on the ride, but fearing I would ...
Read More
28
Tuesday 25th April 2017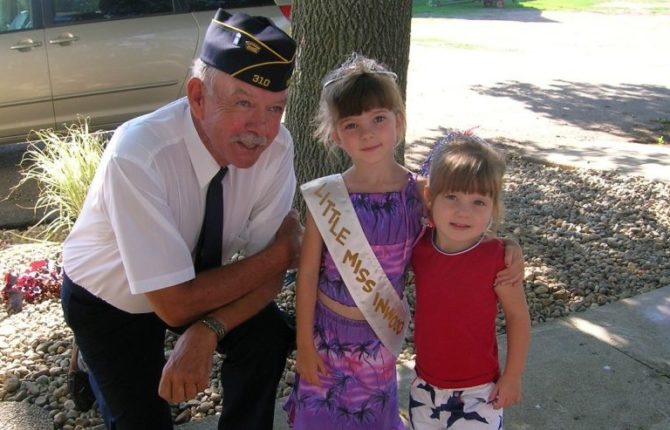 My father-in-law was a rugged man, a man of duty and honor. He wore Levi jeans and scuffed boots, dirtied from years of chores on the family farm in Iowa. He had no romantic notions about farm life, or about his years as a decorated Army Ranger captain. There were hard years, really hard years. ...
Read More
4
Monday 16th January 2017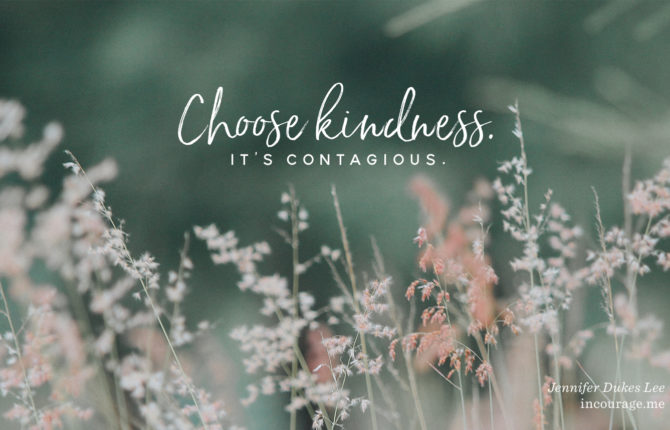 I got a nasty email recently, which is really unusual around here. Most of my readers are incredibly kind and encouraging, and aren't the kind of people who shoot off mean emails at 3 a.m. I confess, I wanted to type back the most awful, non-Christian response to the meanie in my inbox. ...
Read More
19
Monday 26th December 2016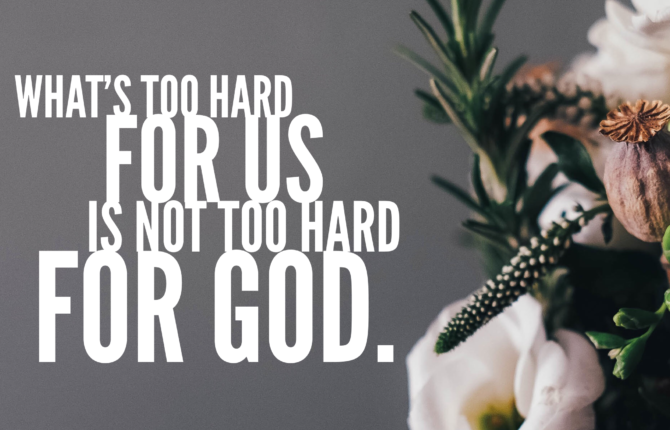 We waited, with hearts pumping in anticipation at the starting line. Then, the sound of a cannon boomed through the cloudless sky. It was our signal to start. And we were off, feet pounding across the grass as music blasted through the speakers.  Anna and I joined hundreds of other girls ...
Read More
8
Thursday 17th November 2016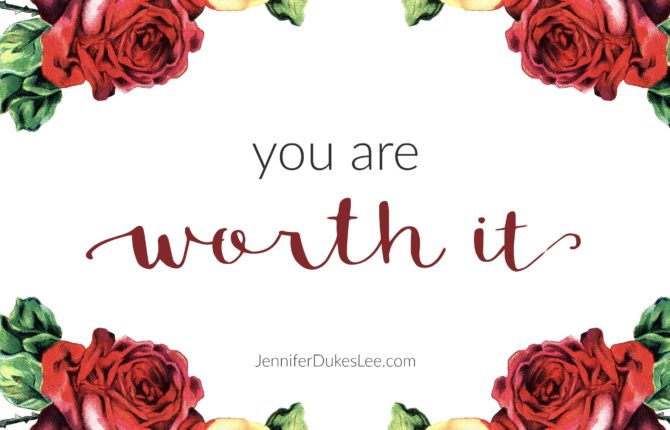 1. You Are Strong Is this week just a little too much for you? Maybe, right now, you're sitting on the other side of a really awful medical diagnosis. Or you're struggling with chronic pain, a layoff, a bad breakup, or a terrible misunderstanding with someone you love. Or this: Family's ...
Read More
13
Friday 30th September 2016
I recently got an email at 3:30 a.m. from a subscriber to my blog. It was the second email I'd gotten from her, and it was filled with such harshness and contempt that it made me literally gasp out loud. Her email was a stark reminder of a culture of meanness that has cropped up around ...
Read More
33
Tuesday 13th September 2016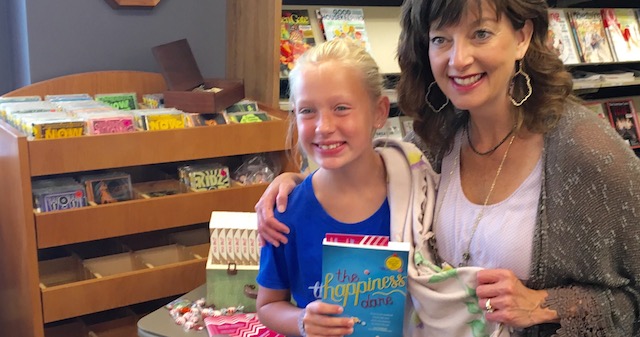 Meet Maddie. She's a sixth-grade girl who, several years ago, taught me an important lesson about vulnerability in friendships. Her story impacted me so much, that I included it in The Happiness Dare. On Saturday, Maddie showed up at the library for my book signing. She bought a book, ...
Read More