I have been writing professionally since I was 16 for newspapers and magazines. But I said it often during those years in the newsroom: I will never, ever, EVER write a book.
So, I wrote a book. I actually wrote a book! God is kind of funny like that.
And in 2014, Tyndale Momentum plans to release that book that I would never, ever write.
I've never poured my heart into any piece of writing quite like I did this one. And I pray every single day that this book will be more than words on a page for you. This book is an offering. I pray that the message of this book would draw you closer to the heart of an unrelenting Savior who already loves you in immeasurable ways – right now! (Oh, I can't wait to tell you more!)
I've also contributed to a few other books recently, including:
Soul Bare: Reflections on Becoming Human.
This is a Civitas Press community project – coordinated by Cara Sexton — that "journeys into the depths of human experience,
exploring the redemptive purpose of authentic, soul-bare expression." (Coming soon.)
Miracles & Moments of Grace: Inspiring Stories from Moms
(Leafwood Publishers, 2013) by Nancy B. Kennedy. (Now available.)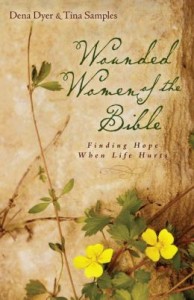 Wounded Women of The Bible
(Kregel, 2013) co-written by Dena Dyer and Tina Samples. (Now available for pre-order).