51
Tuesday 23rd August 2016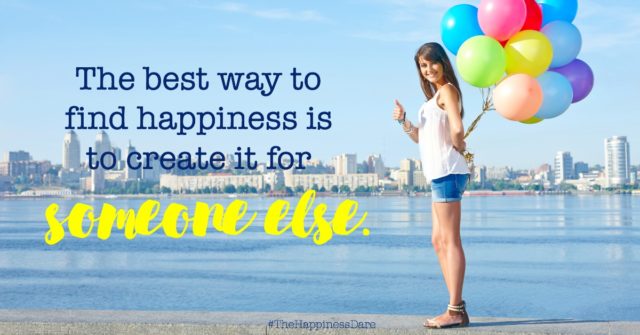 It's my fourth birthday, and Mom stands on the hem of my memory. I'm playing musical chairs with cherry-cheeked friends in the next room. And I think I see Mom on the edge, putting candles in a cake while standing barefoot in the kitchen. But it's all so fuzzy. Fast-forward to another ...
Read More
18
Tuesday 16th August 2016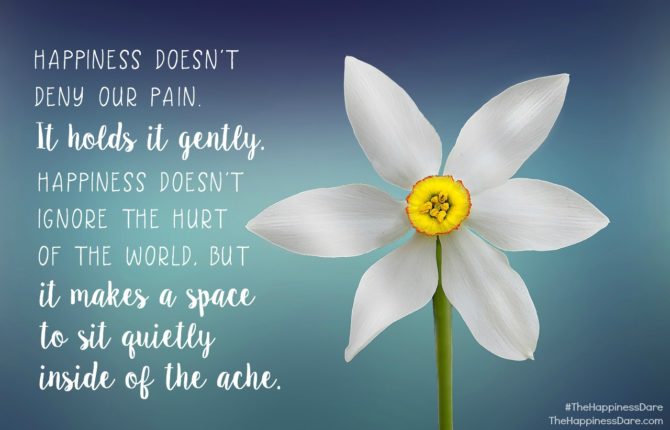 I don't know about you, but all the pain in this world has challenged all that is good within me. It has challenged my hope, my sense of security, my peace. I can't fly in an airplane anymore without a foreboding sense that the worst is about to happen. If I'm in a crowd, I am edgy. When I […]
Read More
5
Friday 12th August 2016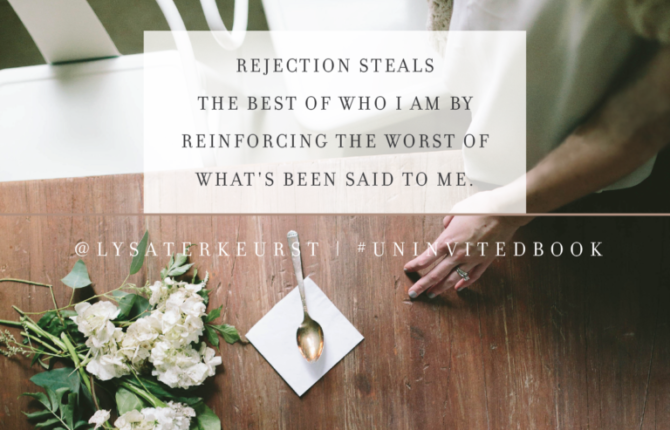 I do NOT like to admit this, because it makes me sound totally junior high, but I recently saw a Facebook status from an old friend that crushed me. It had this sort of veiled meaning, and it was cryptic enough to make me think that her words were an attack on me. I don't […]
Read More
15
Tuesday 9th August 2016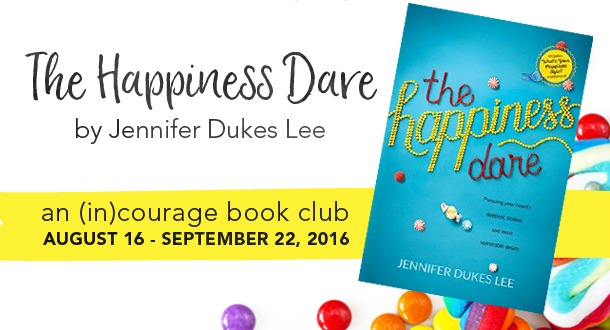 When I took the Happiness Dare, I didn't take it alone. This dare has always been an invitation to all of us. It is an invitation into a rebellious hunt that will lead us to a soul cache. I believe the Holy Spirit is saying to each of us, "Pay attention. Savor the life God has […]
Read More
9
Monday 8th August 2016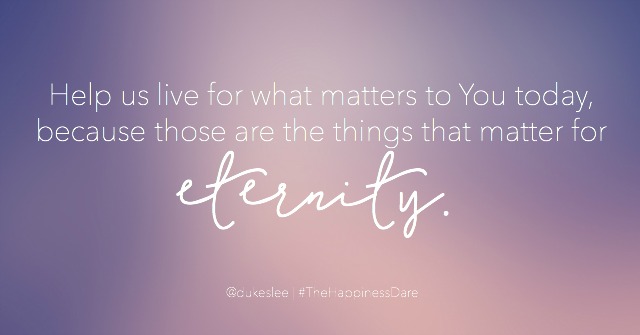 Dear God, I'm thinking about heaven today. I don't do that like I used to, do I? I don't think about heaven like I did when I first believed. Maybe it's because I get so caught up with what went wrong yesterday, and so worried about what might go wrong tomorrow. I get so preoccupied that I ...
Read More
1
Saturday 6th August 2016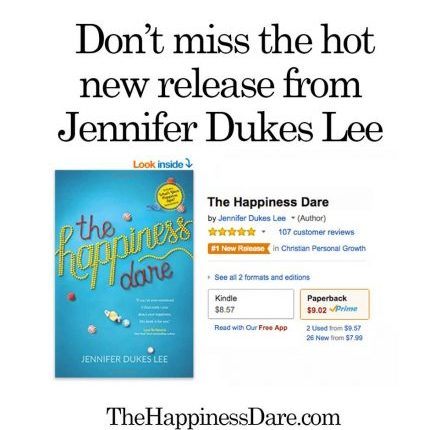 Wow, what a week! Thank you to everyone who has cheered, prayed, encouraged, ordered the book, supplied me with candy, held my hand, believed in the message, spoke truth, understood that happiness leaves room for tears, helped me laugh at myself, loaned me your enthusiasm on days when mine ...
Read More
5
Friday 5th August 2016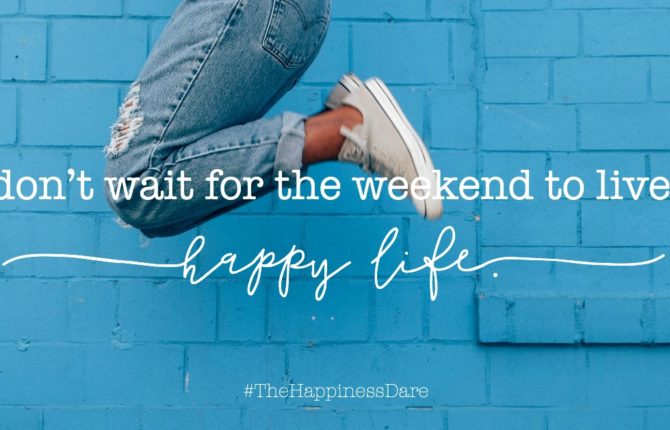 I'm a Doer. I love tasks, to-do lists, and the satisfaction of a good day's work. I'm as giddy at 8 a.m. on a Monday morning, as some people are at 5 p.m. on a Friday! I used to feel guilty about all of that. I would think to myself: If I were a better Christian, […]
Read More
167
Tuesday 2nd August 2016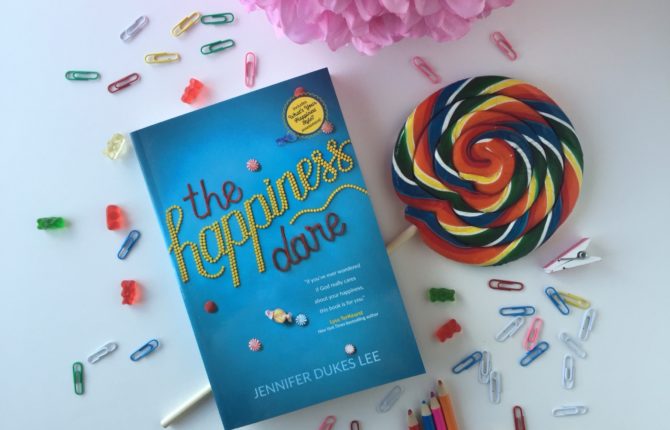 Two years ago, I never would have spoken this sentence aloud: "I want to be happy." I would have thought it, and secretly, I would have wanted happiness. But I would have been scared to admit it. I would have told you that I wanted joy instead. I would have told you that God cared […]
Read More
25
Tuesday 26th July 2016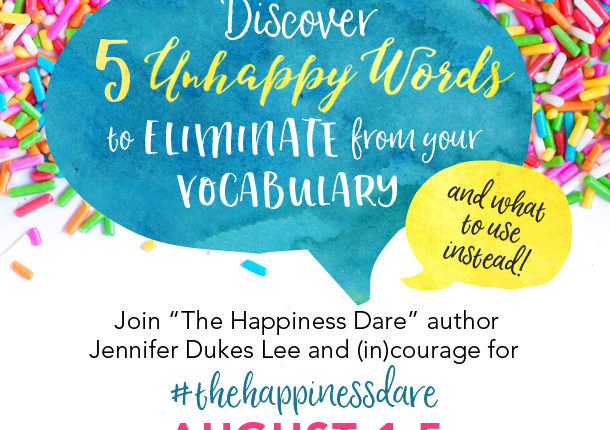 When I took my dare toward happiness, I discovered that there are certain words that happy people simply avoid. Those words steal so much happiness in the world. So I have partnered with (in)courage to identify those words and replace them with words that spread happiness and wholeness. Sign up ...
Read More
2
Monday 25th July 2016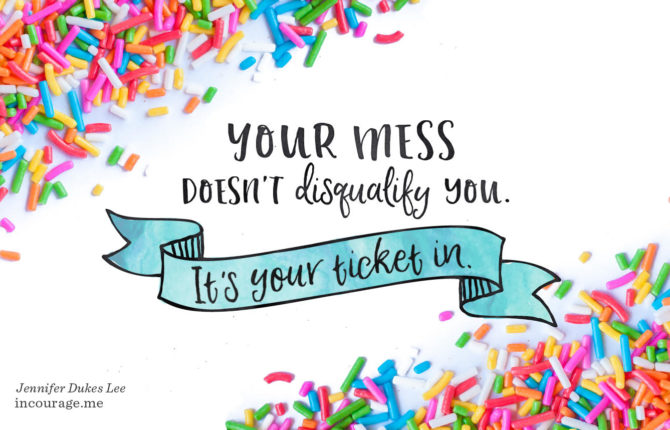 So, I've been having this dream. And in the dream, there's a long table stretching out under an open sky. The heavens are coated with stars, so many stars that we don't need to light the ivory tapers that someone twisted into those crystal holders. The table is covered in a white cloth that ...
Read More